At Young Enterprise, we have lots of opportunities for businesses to get involved and support our work. Be that through national strategic partnerships, sponsorship of our programmes, research, thought leadership or through our amazing local events.
Regional Finals and Awards
Every year, as part of our flagship Company Programme, we host our prestigious regional events across the country and celebrate the difference Company Programme makes in a region and the achievements of our local young people.
Corporate supporters help make the event extra special and enable us to increase access to opportunities for the region's young people, by supporting the event as a Headline Supporter or by sponsoring an award.
If you would like to know more about becoming a Headline Supporter in your region or how to sponsor an award which celebrates tenacity, innovation, hard work and the amazing partnership of students, teachers, business partners and supporters, please get in touch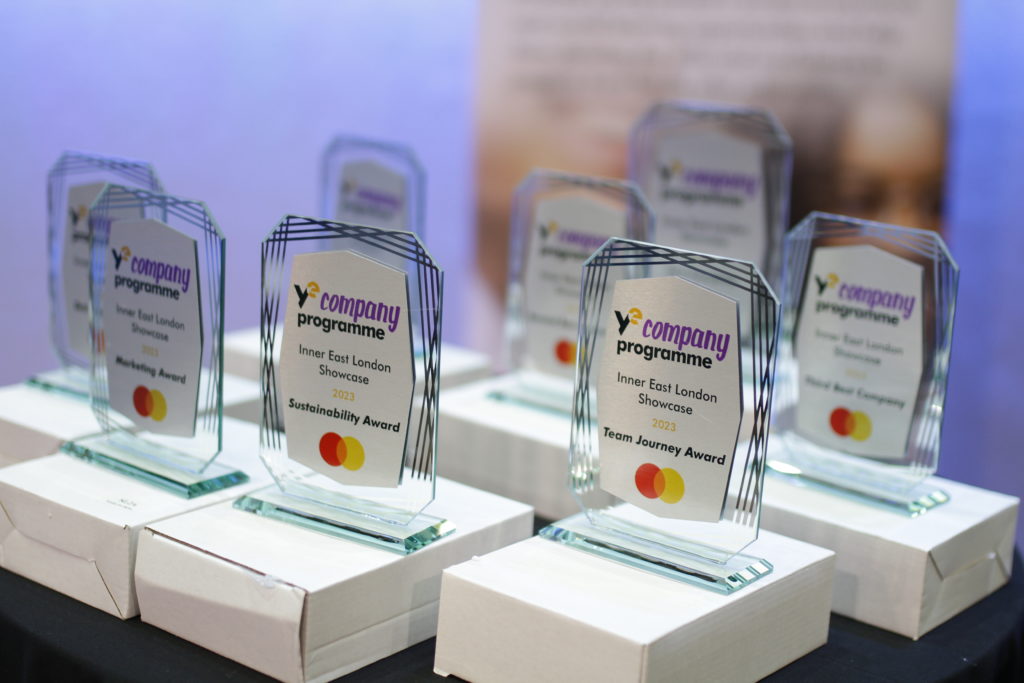 Sponsorship
Principality Building Society partner with Young Enterprise to deliver the Fiver Challenge. This is an award winning, free to access national enterprise challenge providing children aged 5 – 11 with an interactive way to develop core enterprise and finance education skills. As a Transforming Futures Group founding member, Principality have committed to supporting the challenge for 3 years, which has included help to promote the challenge through their branches, social media, a teacher event and host a 60th anniversary celebration.
Sharon Davies, CEO says "The Fiver Challenge continues to provide young people with a brilliant opportunity to introduce and develop transferable skills that will remain with them for life. We are thrilled to be partnering with Principality for three years to offer this programme to young people across both Wales and England, helping to support the development of valuable life skills in a fun and engaging way."
"We're delighted to have teamed up with Young Enterprise to bring the Fiver Challenge to children and young people across Wales and England. We are passionate about helping young people to build their life skills, which includes supporting hard-working schools with financial education and careers-based activities. Our commitment to this challenge over the next three years will mean we can continue to grow this project and partnership, and we can't wait to see the results." Vicky Wales, Chief Customer Officer, Principality Building Society.
However you choose to support Young Enterprise, you will help us to make a difference to young people's lives all across the nation.